Global


Safety is a commodity the world needs.
It crosses all national boundaries.
Superior technology knows no borders. With the belief that a good product will be well-received regardless of ethnicity or custom, Ubukata has been aggressively involved in expanding overseas since 1979. The internal motor protector was exported to the United States for the first time in 1982. In 1986, the locally incorporated Merycon Corporation was founded, formally defining us as market pioneers. In 1998 a joint venture was established in Ningbo, China and the production of internal motor protectors was started and a wholly-owned subsidiary was also established in Ningbo in 2001. After in 2017, we bought out rest of the share of our joint venture and became our wholly owned subsidiary in China. We have also been recognized by suppliers to major manufacturers in Europe and the United States, expanding our sales routes beyond North America and Asia and into the world at large.
For the well-being of the local people -
This is Ubukata-style globalization.
High performance and quality are requisite for safety technology. This does not change, regardless of national borders or ethnicities. When it comes to things like the management and treatment of human resources, or sales methods, however, no one approach will be suitable and full consideration must be given to regional and cultural differences. "A companyÅ@incorporated locally in the United States must contribute to the well-being of Americans and a company incorporated locally in China must contribute to the well-being of the Chinese. That is why we are expanding overseas." Such is the meaning of Ubukata globalization. While accelerating our pace to transform from Ubukata Japan to UBUKATA Worldwide, we will also contribute to the prosperity and well-being of people all over the world through our unique global strategy.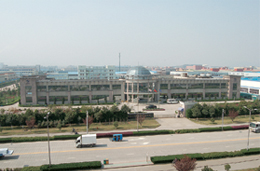 China Plant:
NINGBO UBUKATA ELECTRIC CO., LTD. http://www.ubukata-hengdian.com/
| | |
| --- | --- |
| Capital | 10.5million US$ |
| Total sq | 16,600m2 |
| Building sq | 8,600m2 |
| Employees | Total 200 |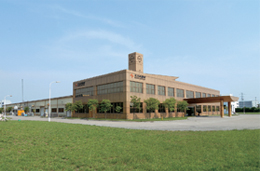 China Plant:
NINGBO UBUKATA MERYCON ELECTRIC CO., LTD. http://www.ubukatamerycon.com/
| | |
| --- | --- |
| Capital | 10million US$ |
| Total sq | 22,850m2 |
| Building sq | 6,062m2 |
| Employees | Total 200 |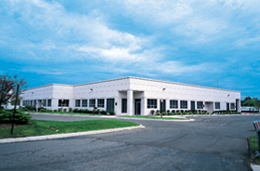 International Sales Office:
MERYCON CORPORATION
| | |
| --- | --- |
| Capital | 180,000 US$ |
| Office sq | 320m2 |
| Employees | Total 3 |