We quietly continue to sustain safety inside the air conditioners.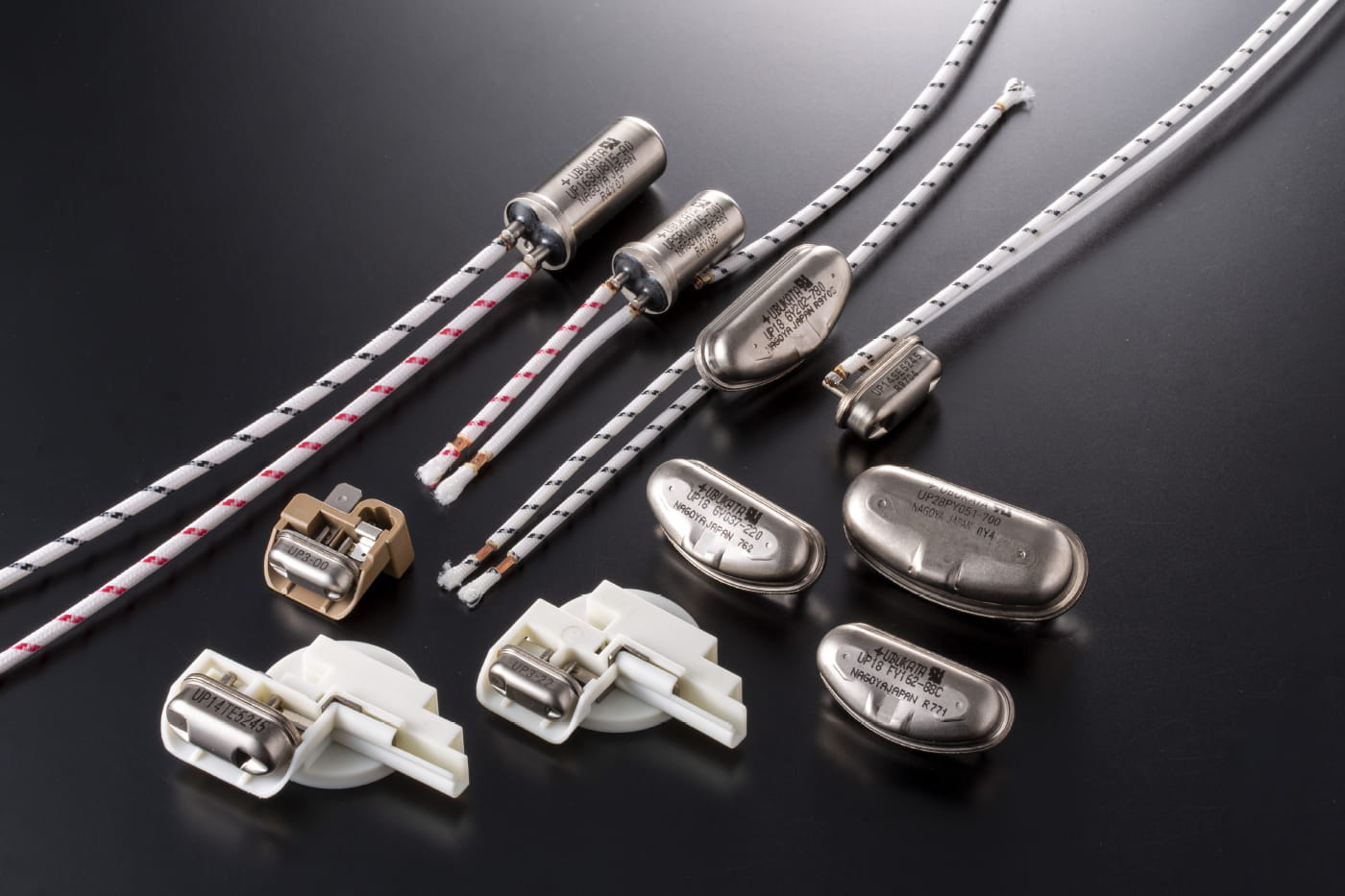 POINT 01
An Overwhelming Share of Use in Air Conditioners
Our protectors are capable of detecting both temperature and current. Global demand for air conditioners is accelerating and motor protectors are installed in their compressors. Because we have a high reliability in our protectors we are able to sustain an overwhelmingly large share in the market.
POINT 02
Reliable Operation Even in Difficult Environments
Thanks to our own original glass-terminal encapsulation technology, these components function correctly even in harsh oil- and gas-filled environments.
POINT 03
A Rich Product Lineup
We also devote effort to providing a rich lineup of products, and have rolled out series that meet needs for both single-phase and three-phase components.
Main Usage
Compressor for Air-conditioner
Functionality
Protection switch that detects both temperature and current
Automatic-reset switch that directly interrupts overcurrent
Prevention of motor burnout and other problems inside the compressor that can occur due to motor lockup, loss of gas, or abnormal voltage during operation
Product Features
Use of our own original glass hermetic-seal technology and sealing-welding technology
Correct functioning even in harsh oil- and gas-filled environments
Thermal response superior to externally mounted protectors, allowing the compressors for better performance