These detect undue temperature rises, impact, and other equipment abnormalities and cut off high-voltage, high-current DC flow.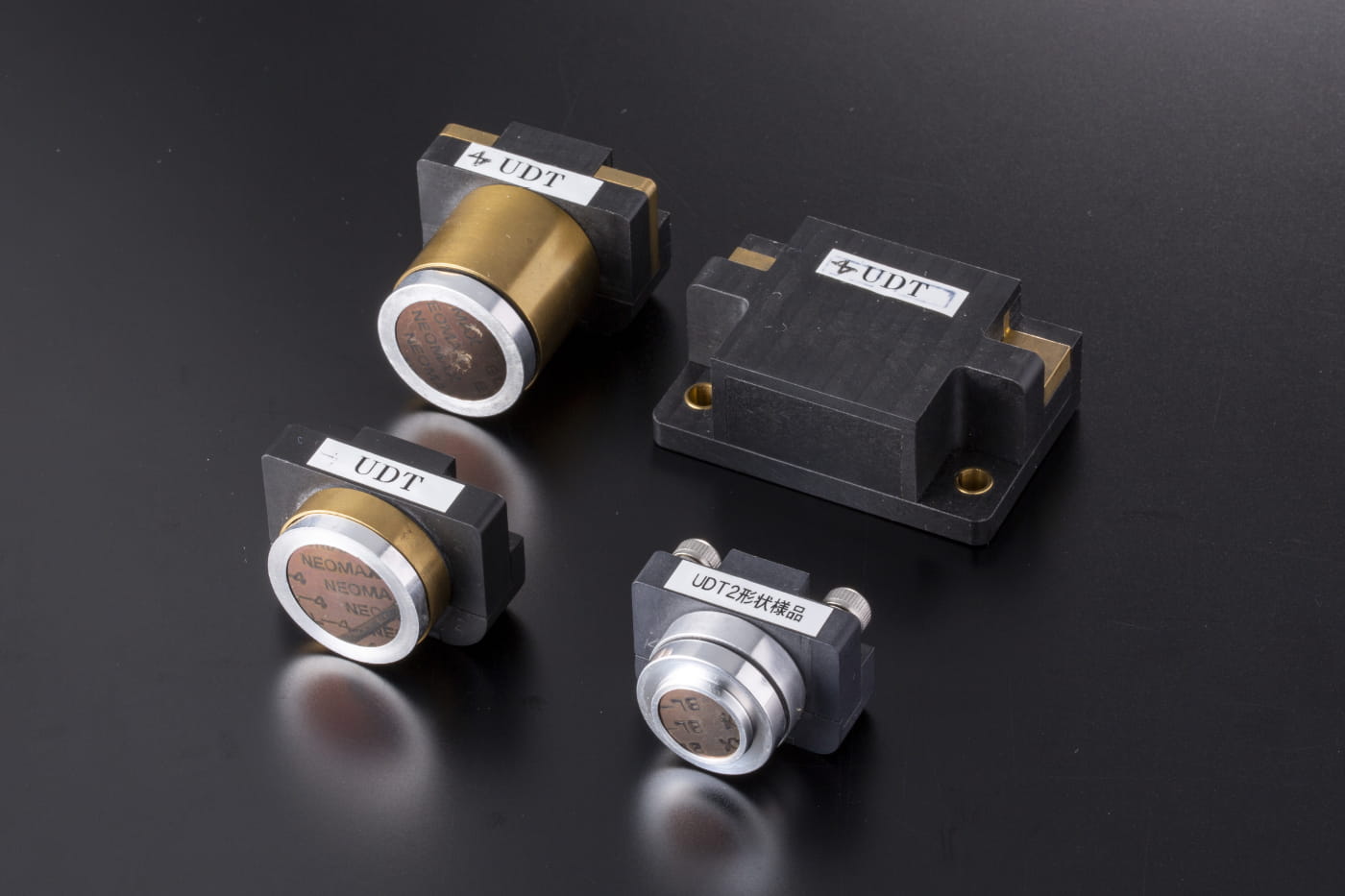 POINT 01
As an Accessory DC-drive Device for All-electric and Plug-in Hybrid Electric Vehicles
These interrupters are suited to DC power supplies that have higher voltage than conventional power supplies because they are used in accessory drives for all-electric vehicles, plug-in hybrid electric vehicles, and other such applications. This makes possible interruption of current flow due to abnormal equipment temperature rises, without being affected by the amount of current flow.
POINT 02
Interruption Possible for up to 800 VDC at 40 A
These interrupters are provided with a mechanism that prevents arcing across the contact points when interruption is triggered, making possible interruption for voltages up to 800 VDC at loads of up to 40 A. Products that can accommodate 400 VDC at 400 A are also under development as high-current specifications.
Main Usage
DC-drive power supplies and accessory equipment (battery packs, motor-driven compressors, hot-water heaters, etc.) in all-electric, plug-in hybrid, and other electric vehicles
Solar power-generation equipment (connection boxes, power conditioners, etc.)
DC power-supply systems
Functionality
Compact in size, yet capable of interrupting the flow of 800 VDC at a load of 40 A
Installs directly on sources of equipment overheating for sensitive detection of minute changes in temperature
Triggering by impact, overcurrent, or external signal also possible
Product Features
Detects abnormal temperature, impact, or other equipment abnormality and permanently interrupts the circuit.
Simple structure and mechanism
Settable to optimal interruption conditions
Available as a direct-cut type triggered by temperature detection or impact, or as a controlled type actuated by an external signal
For more information, please contact us via the
Inquiry Form
.