Helping to ensure safety through quick detection of slight changes imperceptible to people.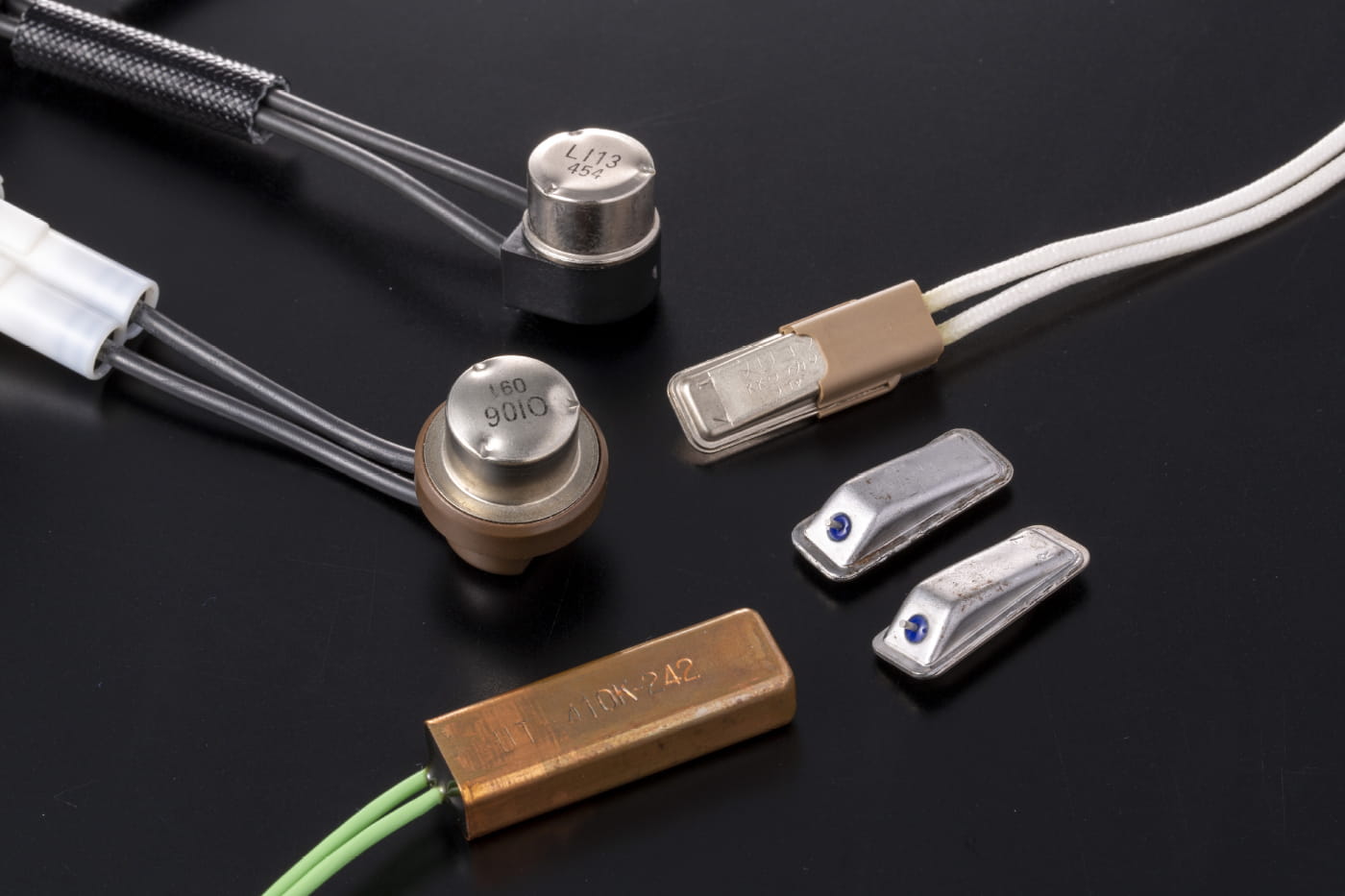 POINT 01
High Accuracy Yet with a Simple Design
These switches enjoy broad use in the air-conditioner compressors on cars as well as in industrial-equipment motors, generators, and other devices, where their high accuracy is put to full use and their reliability has earned high acclaim.
POINT 02
Quietly Watching in Places People Never See
These components demonstrate excellent thermal responsiveness achieved through our rich expertise in bimetal switches, preventing problems in compressors, motors and generators.
Main Usage
Automotive Air-conditioner Compressors
Many Types of Industrial-equipment Motors
Generators
Functionality
Sensitive detection of minute changes in temperature
Demonstrates outstanding thermal responsiveness, preventing trouble in compressors, motors, and generators
Product Features
Demonstrates high accuracy with a simple structure
Custom-settable to an optimal open-close temperature by forming the bimetal using our own original forming technology
Capable of detecting copper-pipe temperatures in compressors and the temperatures of compressors for automotive air conditioners