Protecting people from disasters and accidents through instant detection of emergency situations that can happen any time.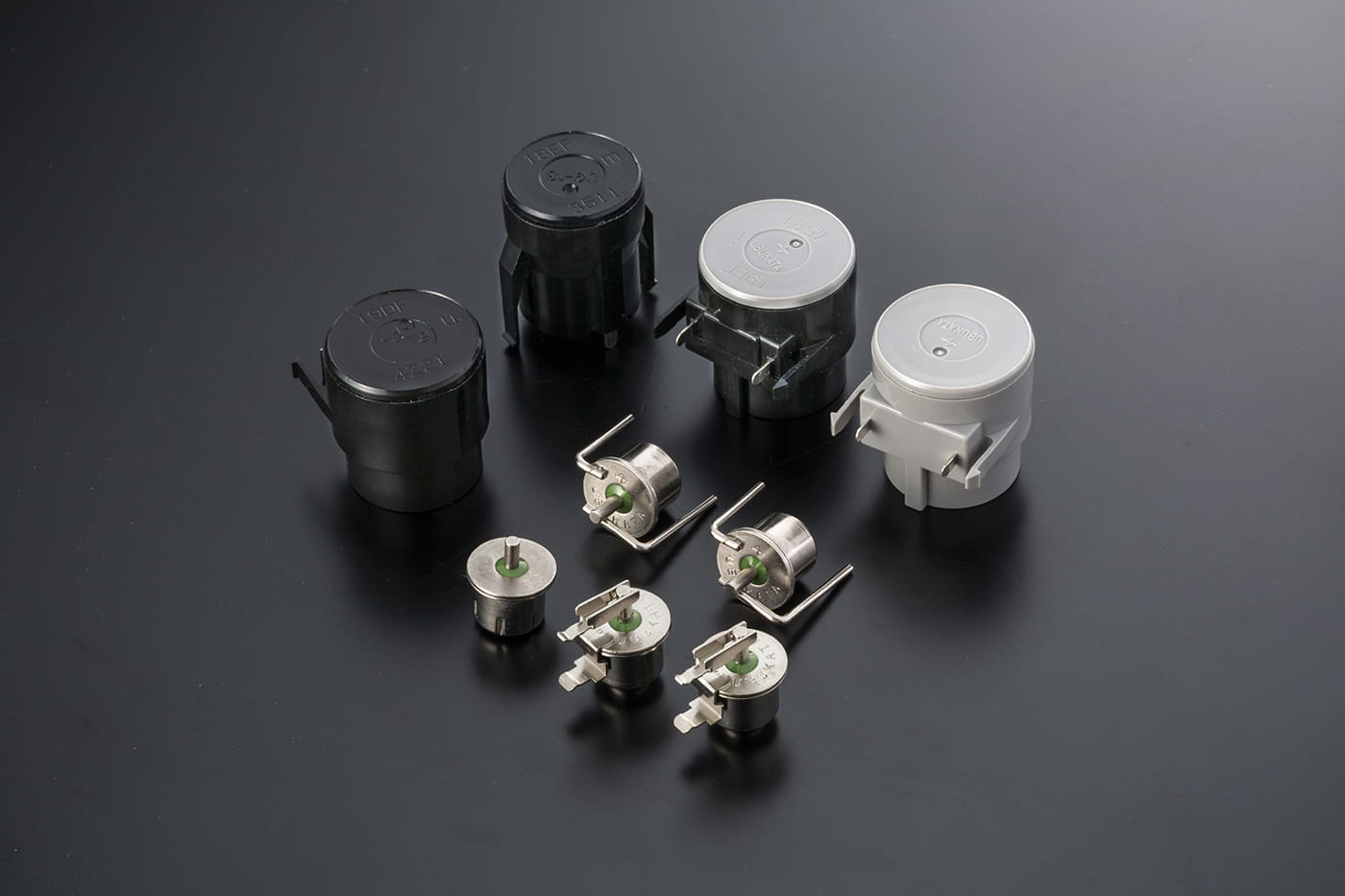 POINT 01
Response to Seismic Shaking Only
Thanks to research into the waveforms of earthquakes around the world, these hardball seismic sensors operate only when they're supposed to. These react only to seismic motion, and not to such everyday occurrences as shaking from construction or automobile vibrations.
POINT 02
Adoption in a Wide Array of Uses
In addition to installation in intelligent gas meters for town gas and propane, they also find use in a large number of other applications, including tilt switches for such equipment as gas fan heaters and as seismic sensors for oil fan heaters.
POINT 03
Proven Performance From Actual Earthquakes
Seismic sensors for town gas and propane gas operate rapidly when an actual earthquake occurs and have a proven record of performance in preventing secondary fire due to gas.
Main Usage
Intelligent Gas Meters (for Town Gas and Propane Gas)
Gas and Oil Fan Heaters
A Variety of Industrial Equipment
Functionality
Instantaneous detection of seismic motion
Signals will be sent to a connected computer to stop fuel supply and combustion, preventing secondary fire
Product Features
Reacts only to seismic motion, and not to general everyday sources of vibration
Achieves compactness even with a hardball design
Use of our own original glass hermetic-seal technology and sealing-welding technology
Usable at temperatures of -20 to 50 ℃